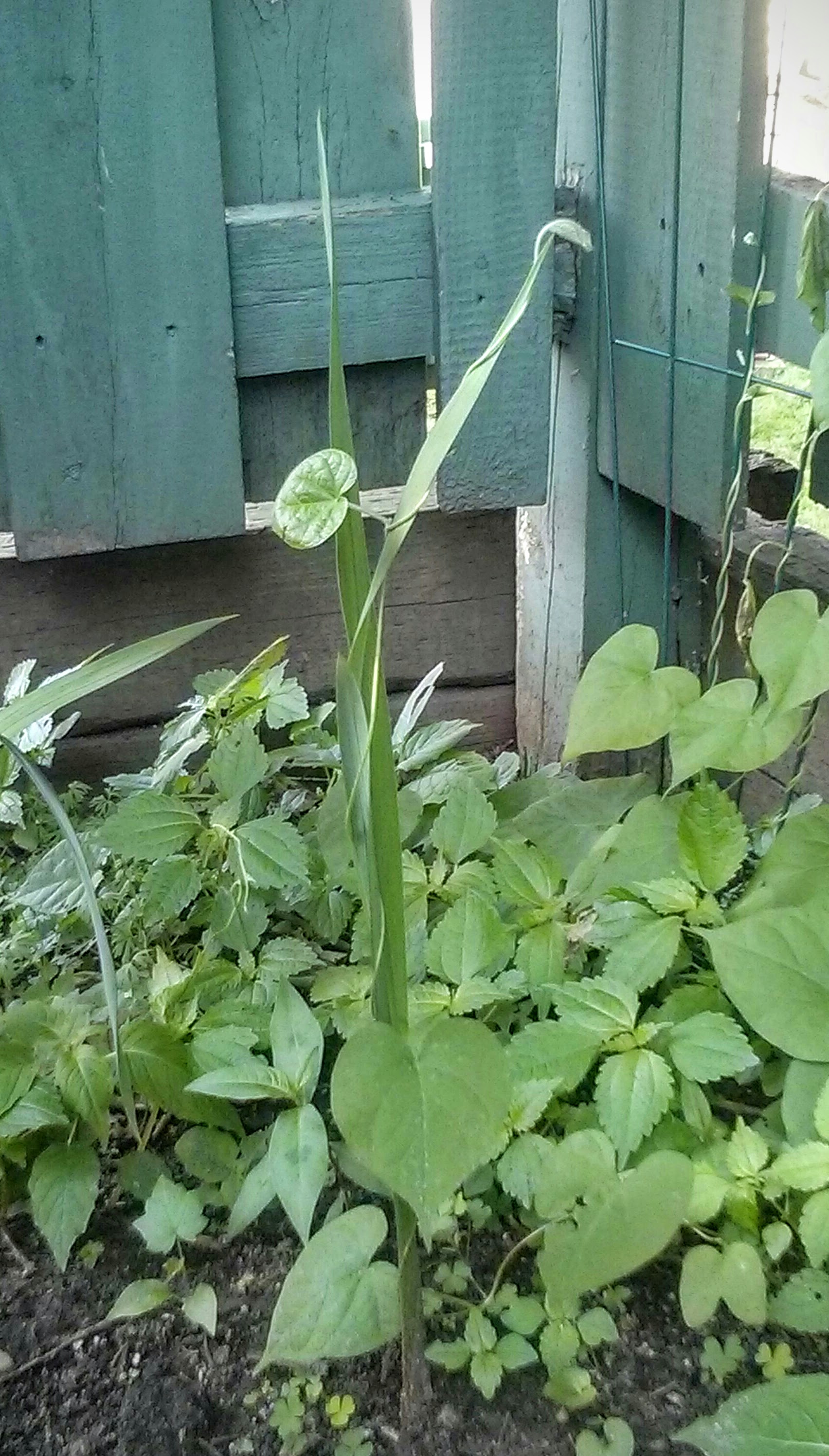 Several weeks ago, the light of my life and I went out to breakfast after talking about the state of the back yard, and came back past a garden supply outpost in a parking lot, and then there was several hours of digging things up[1] and re-bordering a flower patch and putting in soil and new plants.
I am not sure if I like gardening (which I am fairly sure is usually more complex than what I do), but I found out that I actually really like removing plants I want gone and digging holes in the ground and putting in more and different plants and watering everything. It's very relaxing.
Over the next week, we also removed half of the raspberry bush thicket and put in some assorted wildflower seeds. And then about a week later, I succumbed to the lure of a box of eight gladiola bulbs placed in the checkout line at the grocery store.
The grass isn't getting any attention this year, but the two flowerbeds are doing pretty well; everything we planted and transplanted (except for the bleeding hearts) has actually grown. The trouble is that nothing that wasn't already flowering is really flowering yet. The perennial sage is fine, the sweet tea is finally not dying, and the wildflower seeds are a solid carpet of green. But the only new flowers that have shown up are three tiny white five-petalled things on one of the wildflowers.
Still, it was nice to go out there yesterday and see that the morning glory vine has decided to start climbing a gladiola. I'm hoping one or both of them will still bloom this year.
—
[1] We had hostas, put in several years ago. Taking them out required a pitchfork and a lot of levering. The root balls were not quite the size of my head. I am very proud of getting them out.